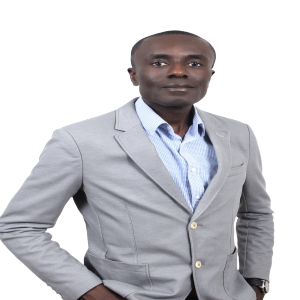 Godwin Temisa is a graduate of Information technology, a prophet to the nation, and an inspiring author.
Godwin's journey took a transformative turn when he felt a profound calling to serve as a prophet. Guided by his unwavering faith and deep spiritual insights, he embarked on a journey to illuminate the lives of many through his divine teachings.
Beyond his spiritual calling, Godwin is an author who wields the power of words to inspire and uplift. His literary works are guided by spiritual principles, offering readers a fresh perspective on navigating the complexities of life.
In pursuit of his lifelong ambition to empower others through divine principles, Godwin founded the Divine Power School—an initiative that stands as a testament to his dedication to personal growth, spiritual enlightenment. The Divine Power School serves as a nurturing space where individuals can access a wealth of knowledge to navigate life's challenges with grace and wisdom.
Residing in London, Godwin continues to be a source of inspiration for others on social media platforms.
Godwin invites us all to embrace spiritual growth, guiding us toward a harmonious existence in an ever-evolving world.