DELEGATE YOUR INABILITIES TO THOSE WITH THE CAPABILITIES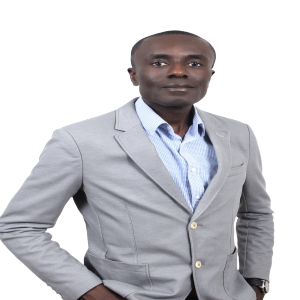 Hi, My name is Godwin Temisa, called to be a prophet to the nation, on a lifelong mission to inspire, educate, and empower people through spoken words of wisdom and other forms of expression to share God-given ideas and the understanding of some very important principles.
I am also the author of a few children's books.
The dove has always been used as s symbol of peace. Why is that? Because there are a couple of places in Scripture that point to the dove as a symbol of the Holy Spirit. The first is found in the story of Noah and the flood.
Following the flood, Noah sent out a dove to see if the waters had rescinded upon the earth because he wished to know if it was safe to leave the ark. The first time the dove was sent out, it simply returned to him, signifying that there was no dry land yet.
The second time Noah sent the dove out, it came back with a freshly plucked olive leaf in its mouth.
Genesis 8:11 reads, "And the dove came back to him in the evening, and behold, in her mouth was a freshly plucked olive leaf. So Noah knew that the waters had subsided from the earth." Then Noah sent the dove out a third time and the dove did not return, meaning that it found a new home on the earth. That meant that there was habitable earth once again!
 You can read the rest of this e-book online in pdf.
Contact : info@godwintemisa.com
What God Hates the Most? God is love. We know this to be true. He is the purest definition of the word and embodies it
Read More »