What happens when you dare to be kind, brave, and willing to challenge the odds? Hombo, the Tortoise, has always wanted to fly. Grumpy, the Toad, has always wanted to be happy.
One afternoon, while Grumpy Toad is being, well… "grumpy", he was offered a lifeline by a visiting tortoise. Events transpire, and Hombo's limits are pushed while Grumpy Toad 's faith is tested. Can Hombo really help turn a grumpy Toad's sullenness into mirth?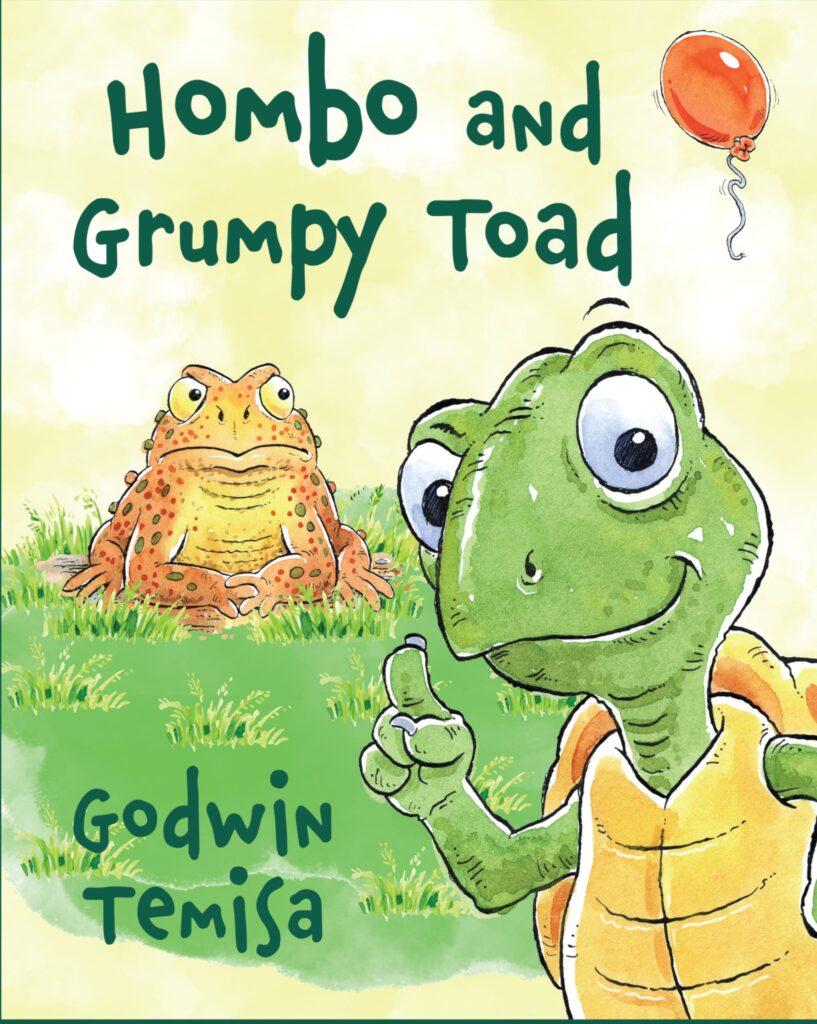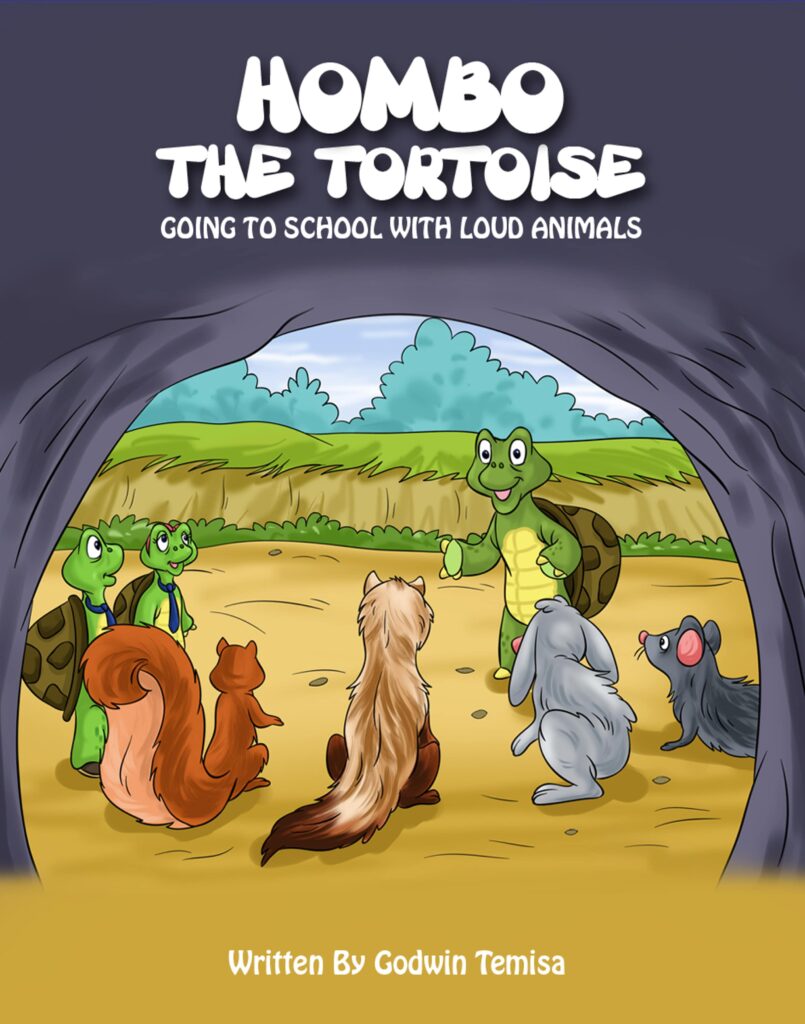 Hombo The Tortoise
Going To School With Loud Animals
There are a lot of things small animals can do very well. Hombo the Tortoise and his crew cooked up a plan to build a new school just for small animals.They were fed up with the noise big animals like the Elephant and Lion made in class.The big animals would have their say in the whole matter, but the small animals may as well hold on to their plan.
Review: by Mamta Madhavan for Readers' Favorite
Hombo and his two children will captivate the hearts of young readers in Hombo The Tortoise: Going To School With Loud Animals by Godwin Temisa. Hombo's children are not fast like Speedy the dog and they cannot hike like Sassy the Ferret, but they are comfortable doing their slow walk to school with their father.
At school, the size of their teacher, Engigi the Elephant, does not intimidate them. The big animals in school make a lot of noise. Hombo's children find it difficult and they complain of aching ears. Hombo invites all the small animals for a meeting and they plan to have a school for small animals. They convert a small cave into a school and Hombo is the gatekeeper at the school. Are they happy in their cave school? What are the difficulties they face when they decide to break away from the big animals?
The message conveyed through the story is relevant and it highlights the importance of being tolerant, acceptance, and working together despite the differences. The illustrations are lovely and they give clarity to the author's words and concept. It is a perfect story for classroom read aloud sessions because of the message and can also be used for bedtime story-telling. Children will be made to understand that they can still have fun while being with friends having different personalities and different backgrounds. I like books like this for children as it helps and also guides them to accept friends and adjust to what they are instead of only finding comfort in their own space.
The Lion has had a fair share of respect and honour. The Lion's birthday celebrations were lavish with all animals attending and partying hard,but there was one very Jealous Tiger who thought it was time to redirect that attention.It was time for Bika to go to a place where there are no Lions.
See how Bika got on in his newly found abode.  
Reviewed By Emily-Jane Hills Orford for Readers' Favorite
Bika, the tiger, wants to be king. He is very jealous of King Oben, the lion. The animals of Zuba Forest had voted for Oben as their king, to look out for them and protect them. King Oben was a very good king. But when the forest animals plan a big party for King Oben, Bika becomes angry. In his anger, he decides to leave Zuba Forest, to find a place where he can be king.
Only, the island he chooses is difficult to access, and, once there, he can't find any food and the few animals on the island are frightened of the angry tiger. It's no good proclaiming to be king of an island where no one wants you. With some help, Bika returns to his home in Zuba Forest. He has learned his lesson.

Sometimes we wish for too much and we believe that others have something better than we do, something we want really badly. Jealousy is a very difficult emotion to control. Author Godwin Temisa has presented this very difficult emotion in a wonderful picture book story, The Jealous Tiger. People of all ages need to learn over and over again the importance of accepting other people as they are and to honor their gifts, not be jealous of them. The beautiful illustrations complement this charming book as the plot of Bika's adventure to find a place to be king thickens and he learns some valuable lessons along the way. When he returns, he learns not only that jealousy will fester and make him angry and lonely, but the gift of forgiveness, which his animal friends at Zuba Forest freely give, is something to truly cherish, along with his friends. A wonderful story.
Capo And Sofia's Bracelet
A young girl's bracelet got stuck in her garden tree. She was full of optimism when a bird perched on the tree, only for the nosy bird to make off with it. Now she must find the runaway   
Sparky's dream job interview could not have come at a more inopportune time. Oh, how he would love to perform at the king's palace!
Sadly, he has fallen ill.
When his best friend Mya comes to visit, he enlists her to go in his place. Mya is all too happy to help her friend. Besides, who wouldn't love to be the one to make the king laugh and laugh and laugh?
As everything starts to go wrong, Mya realises that the task is not as easy as it seemed and worries she has ruined all chances for Sparky.
In the end, to save her best friend from crushing disappointment, Mya pulls one final play from her hat—the truth.
Will it be enough to save Sparky's dream job?
'The King Must Laugh' is a fun, witty, colorfully illustrated book about bravery, honesty and friends we can rely on. Entertaining for both kids